Vodafone unleashes two new own-brand smartphones
14 Jul 2014 by Simon Thomas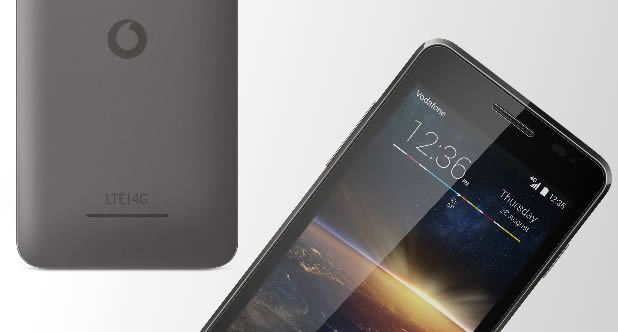 There was a fair amount of buzz around EE's Kestrel handset and there's a sense that Vodafone hopes there'll be a similar level of interest in its two new phones, named the Vodafone Smart 4 turbo and Vodafone Smart 4 power respectively.
The Smart 4 turbo has a 4.5 inch display with a pixel density of 221 pixels per inch and it's powered by a 1.2GHz quad-core Snapdragon 400 processor and 1GB of RAM. So it's not exactly a powerhouse but it should be a snappy enough performer.
There's a 5 megapixel camera on the back, a 0.3 megapixel one on the front and an 1880 mAh battery, plus it runs Android 4.4 KitKat, but the real selling point is arguably the fact that it supports 4G.
The Smart 4 turbo is out now for £135 on pay as you go, or free on a £31.50 Vodafone Red 4G plan, though bear in mind that Vodafone doesn't currently offer 4G on pay as you go, so you'll be lumped with 3G if you buy it off contract.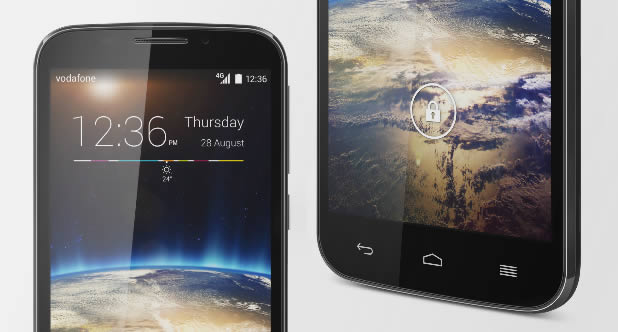 The Vodafone Smart 4 power looks it little more impressive. This one is 4G enabled too, but it has a 5.0 inch qHD (960 x 540) display, a 1.3GHz quad-core MediaTek processor which has apparently been specially tuned to allow super-fast connection to Vodafone's 4G network and a longer lasting 3000 mAh battery.
Like the Smart 4 turbo, the power has a 5 megapixel main camera and runs Android 4.4 KitKat. Presumably it will cost a little more given the larger screen size and faster processor, but it's not out yet and exact pricing and availability haven't yet been announced.
Vodafone's Tim Newell said: "These two new devices offer great value for people looking at our Red 4G plans, and when we launch 4G on pay as you go these devices will be ready to bring that ultrafast experience to a new group of customers, too. That's what makes these phones really exciting for us: they will help more people to access 4G and enable them to do more on the move too."
It certainly sounds like a similar play to EE's Kestrel, but these handsets are more expensive, so it remains to be seen whether they'll prove popular.