Waterproof LG G3 with QHD display launching later this year
13 Mar 2014 by Simon Thomas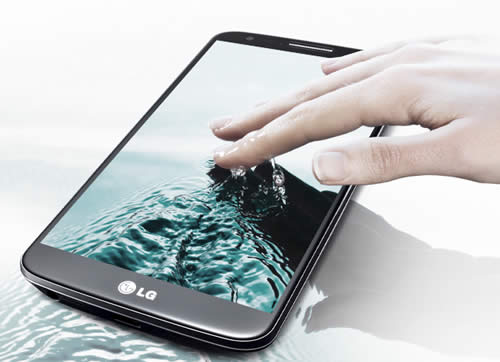 The LG G3 is set to launch in the second half of 2014 and will be waterproof, dustproof and have a QHD display (2560 x 1440 pixels).
At least that's according to the latest information being reported by the Korean website ETNews. They spoke to a member of LG's development team who said that "the future is waterproof and dustproof".
He went on to add that LG will follow Sony's example (with the Xperia Z range) and make their flagship LG G3 both dustproof and waterproof, including enabling the camera to take snaps underwater.
On the display front it's widely been rumoured that the LG G3 will have a QHD (or Quad HD) display, meaning that it'll run at a 2560*1440 pixel resolution.
The claims have now been given added credence by a leaked image of the bootloader for the LG G3 posted by EVLeaks. It seemingly reveals the new super-sharp QHD display, but fails to reveal the physical size of the smartphones display.
Previous rumours claimed that the LG G3 will have a whopping 5.5-inch display, making it significantly larger than the 5.2-inch LG G2 (pictured above). Due to the new QHD resolution it would have a higher pixels-per-inch rating (534 ppi) than its predecessor (443 ppi).
It's also been reported that the LG G3 will have a 64-bit processor and a 16-megapixel camera. Everything is unconfirmed at the moment and it'll be at least a couple of months before LG unveil their next flagship smartphone.
As soon as we get fresh information about the LG G3 you'll be the first to know.