Windows Phone 8S By HTC From £17 A Month !
10 Dec 2012 by Simon Thomas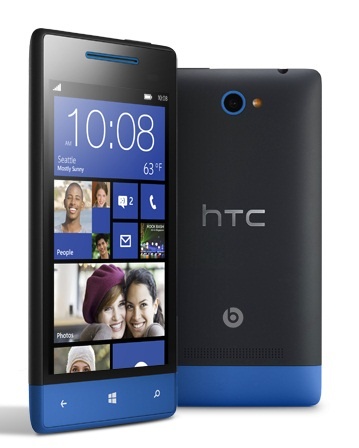 The Windows Phone 8S by HTC is now in stock with Three where you can pickup the smartphone on tariffs starting at just £17 a month.
Three's £17 a month deal gets you HTC's Windows Phone 8 smartphone free with 100 minutes, 5,000 texts and 250MB of mobile data. For another £2 a month you can get unlimited internet with the 8S , which is amazing value in our eyes.
Those looking for more inclusive minutes might be interested in the £25 a month tariff which gets you 500 minutes, 5,000 texts and unlimited data. Three also have a whole range of other Windows Phone 8S deals including the "One Plan" which costs £28 a month !
You can checkout all of Three's Windows Phone 8S deals by clicking here.
The Windows Phone 8S is a more compact and affordable version of the Windows Phone 8X, which is also available to buy from Three. Both run on Microsoft's Windows Phone 8 platform , which has received high-praise from critics.
The HTC 8S has a 4 inch touch-screen Super LCD2 display, a dual-core 1.2 GHz processor and a 5 mega-pixel camera. As always with HTC's modern smartphones it comes with Beats Audio support , while on-board memory comes in at 4GB.
3G hope to review the Windows Phone 8S by HTC very soon so keep posted to find out just how good the Windows smartphone really is !