ZTE Blade Q Mini a £60 exclusive for Virgin Media
20 Jan 2014 by Kevin Thomas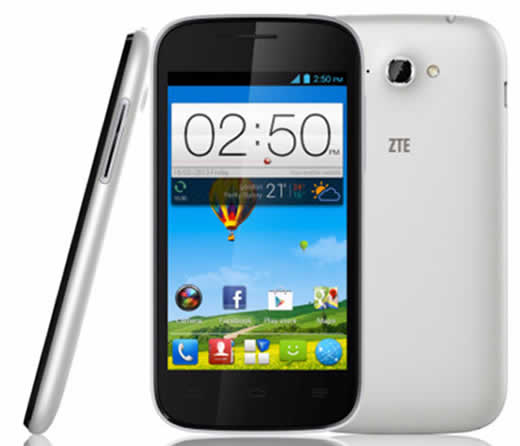 The ZTE Blade Q Mini seems like a lotta phone for £60
You may have heard of the ZTE Blade V which came with a quad-core processor and was priced under £100 when it launched back in September. At that time, we thought the ZTE Blade V was good value for money, so lets checkout the new ZTE Blade Q Mini and see what's what.
ZTE has just launched the Blade Q Mini with a price tag of a mere £60 and announced that Virgin Media will be its exclusive UK distributor of the new smartphone.
The ZTE Blade Q Mini is an Android Jelly Bean (4.2) smartphone, but at this price there's no 4G but it will work on 3G networks including HSDPA.
The display measures in at 4 inches and is a TFT capacitive touchscreen with a display resolution of 480 x 800 pixels, which equates to a PPI of 233.
The processing power is provided by its Dual-core 1.3 GHz Cortex-A7 processor and is backed up by a Mali-400 Graphics Processing Unit on board. The smartphone comes with 1GB of RAM and 4GB of on-board storage which can be boosted by another 32 GB via the microSD card.
The main camera is 5 megapixels ( 2592x944 pixels) and comes with autofocus and LED flash.
The ZTE Blade Q Mini comes in black and white versions and will be available shortly to buy in Virgin Media retail stores, Sainsbury's and Argos.
Want to keep up to date with all our latest news? Free free to follow 3G.co.uk on Facebook, Google+ or Twitter.