ZTE Open C now available to buy
13 May 2014 by Simon Thomas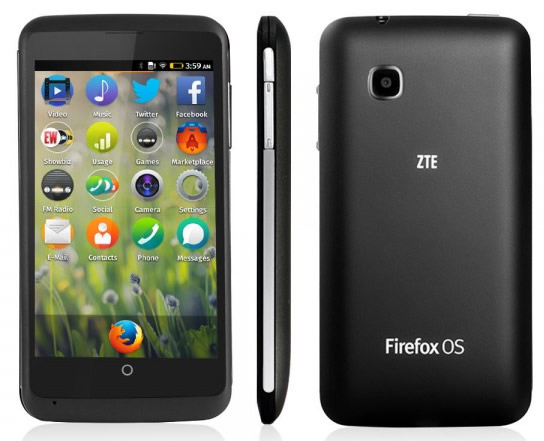 ZTE has announced that sales of its new Firefox OS smartphone, the Open C, have now started and in a surprising move it's initially available on eBay. The phone is being sold in the UK for £69.99 and is also available in other European countries and the US.

At that price you might not be expecting much specs wise and you'd be right, as the ZTE Open C has a 1.2 GHz dual-core Snapdragon 200 processor and just 512MB of RAM. Its 4 inch screen is 480 x 800, leading to a pixel density of 233 pixels per inch and it has just a 3.15 megapixel camera and 4GB of internal storage, though there is a microSD card slot.

So it's every bit an entry level phone but for well under £100 that's not so bad and indeed it's aimed at first time smartphone users and early adopters.

Speaking of early adoption, it's the first commercially available phone running the latest version of Firefox OS (version 1.3), which includes new features like direct access to the music player from the notifications bar or lock screen, smart folders which automatically arrange apps into categories, advanced Bluetooth sharing, which allows multiple files to be transferred simultaneously and improved scrolling performance and system app start-up times.

So it's an affordable way to get a taste of the latest and greatest version of Firefox OS and could serve as a good backup phone, especially as it comes unlocked and doesn't include any network specific bloatware.

Be aware that Firefox OS is still very much in its early days so don't expect the experience to rival iOS or Android, especially on such low end hardware, but if you're curious or in the market for an entry level phone anyway it's certainly an interesting option.