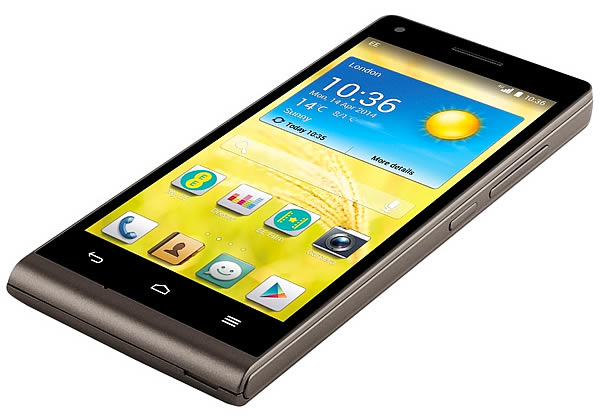 So far, consumers have acknowledged that own-brand devices are okay – they might be a bit cheap and cheerful and if you can spend a little more cash you're better off buying something else. But the Kestrel from EE aims to change everyone's minds by bringing to the table a device that not only looks and feels like a quality product – but boasts a 4G connection as well.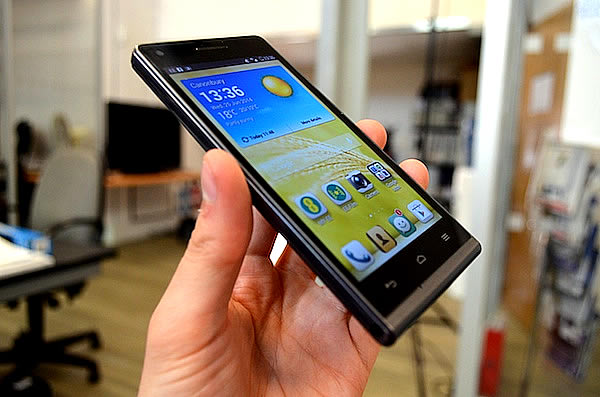 EE Kestrel: Looking good
If you're familiar with smartphones, you may be getting a feeling of déjà-vu from the Kestrel, which is indeed based on the Ascend G6 from Huawei. That phone was a cheaper version of the Chinese phone maker's flagship device the P6.
Weighing in at 145g with a depth of 7.85mm, this is a really slim, light phone – but the quality of build means it feels as though it could survive the odd knock or drop and happily bounce around with loose change and keys in a bag or pocket.
EE Kestrel: Display
There's no HD – the screen, which measures 4.5 inches, offers a 540 x 960 resolution and ppi of 245. But it is still a very decent screen – evenly lit and bright, it produces good, strong colours and even manages to perform well outdoors.
Speed freak
Under the hood sits a quad-core Qualcomm Snapdragon 400 chip teamed up with 1GB of RAM. It happily runs Android 4.3 Jelly Bean, and although the device gets rather warm when you're downloading hefty files, it neither crashes or suffers from lag.
The same area on the left side of the phone also gets hotter when you're playing on games such as Real Racing 3 – but it's not really an issue. The Kestrel tackles pretty much most games with ease, offering a responsive and smooth experience to the gamer – as good as you'll get on most other smartphones.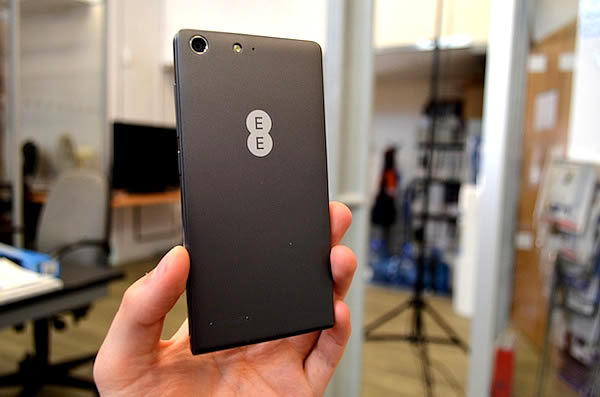 Storage is a bit disappointing at 8GB, but take off the back cover to reveal a microSD card slot, which allows you to expand storage easily.
It's a shame that the battery can't be taken out – but thanks to the mid-range chip and non-HD display, the battery actually survives pretty well. We got just about to the end of two whole days with light use, and including push notifications from email, Twitter and Facebook. You'll probably want to charge it every night.
Our conclusion
This is a cracking smartphone that proves that own-brand devices should not be dismissed out of hand. And with a pricetag of only £99, it has set the standard for budget 4G handsets. Sure the Alcatel phone, which also offers 4G, has been reduced to only £79, but the Kestrel manages to do that without compromising elsewhere.
Specifications
Dimensions : 131 x 65.3 x 7.85mm
Weight: 145 grams
Screen size: 4.5" LCD (540 x 960)
Screen Resolution: 540 x 960 display resolution
Pixels Per Inch (PPI) : 245
Processor: 1.2GHz Quad core application processor
RAM: 1 GB
On-board Memory: 8GB (microSD support)
Camera: 5MP (rear) 1MP (front facing)
Operating system: Android 4.3
Ultrafast / 3G / 4G LTE: Yes/ Yes/ Yes
Bluetooth / NFC : Yes/ No
Battery capacity: 2000mAh
Colours: Graphite
Launch Date: Out Now
Price: £99