LG had never really been thought of as a major player in the world of smartphones, never, that is, until it launched the LG G2 last year. It was a phone which mixed brilliant specs with a great screen, innovative features and a long battery life.
We're now eagerly awaiting the LG G3 but to tide us over LG has brought out the LG G Pro 2, which is essentially a phablet take on the LG G2. So of course it has a bigger screen, but what else is different? And does it have the muscle to take on the Samsung Galaxy Note 3?
Bigger isn't always better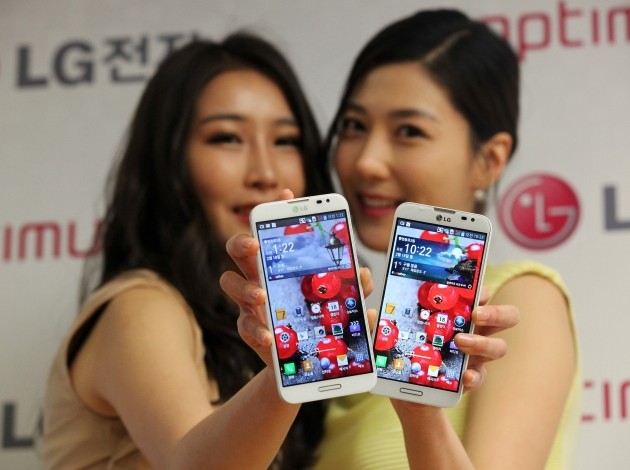 The most obvious thing about the LG G Pro 2 is that it's big. In fact at 157.9 x 81.9 x 8.3mm it's very big and a weighty 172g to match. That's necessary to fit in the mammoth 5.9 inch screen but it can make it a little unwieldy, especially if you want to use it one handed.
Unfortunately that extra size hasn't helped the back buttons, which were optimally positioned on the LG G2, but which are a bit of a stretch to reach on the LG G Pro 2. The whole point of putting the buttons on the back was that your fingers would naturally be able to rest on them without having to adjust your grip but that just doesn't happen here unless you have extra long digits.
The build isn't great either. It's all plastic and while it's comfortable enough to hold it just doesn't look up to much compared to many recent phones and nor is it water or dust proof. However it is a slight improvement over the G2's build as it has a textured back rather than a glossy one, which both looks marginally better and is easier to get a good grip on.
Immersive screen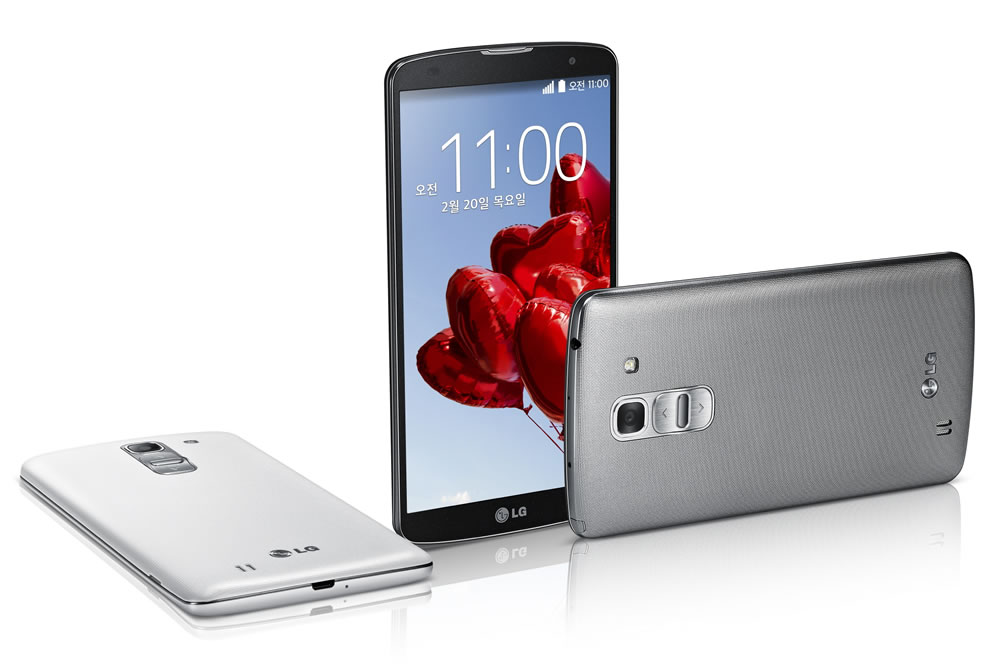 One advantage of having a big, 5.9 inch screen is that it's a lot more immersive when watching videos or playing games than most smartphone displays and it's even beneficial for web browsing, as there's less need to zoom and scroll.
The display uses True IPS+ LCD and is 1080 x 1920, with a pixel density of 373 pixels per inch. The viewing angles and colour reproduction are great, so while it's not quite got the best pixel density around it's still pretty impressive.
Peak performance
The LG G Pro 2 is powerful too, with a 2.26 GHz quad-core Snapdragon 800 processor and 3GB of RAM. It's a shame it doesn't use the more recent Snapdragon 801 processor but that doesn't hold it back much. Performance is slick and you won't feel in need of any extra power. It's also every bit as powerful as its closest rival, the Samsung Galaxy Note 3.
Camera
The LG G Pro 2 has a 13 megapixel camera with optical image stabilisation. It takes detailed, high quality photos, though it suffers a bit when trying to capture a shot of a moving subject. It can also shoot 2160p video at 30fps, 1080p at 60fps or 720p at 120fps, so it's a capable video camera.
The front of the phone has a 2.1 megapixel secondary camera, for self shots, which can also film in 1080p at 30fps, which is handy for video calls and webcam, though not really any better than what competing handsets can do.
Features
The LG G Pro 2 has a couple of innovative software features that are well worth a mention. First up there's Knock Code, which is an evolution of the KnockOn feature found in the LG G2. It lets you wake up the screen with a double tap, but it goes further than that by also letting you use a sequence of taps in place of a PIN or password, making it quicker and easier to unlock a sleeping phone without being much less secure.
The other clever feature in the LG G Pro 2 is Mini View, which shrinks the screen down so that it's not using the full length and width of the handset. It's a clever way to make it easier to use the phone with one hand and it works too, but it also looks weird having a big empty black gap around two edges of the screen. Plus if this is something you're likely to want to use much you might want to reconsider whether a phablet is right for you in the first place.
Battery life, memory and connectivity
The G Pro 2 has a 3200 mAh battery, which is on the large side, but then so is everything about this handset. It promises 370 hours of standby time or 14 hours of talk time and in our experience it seems to live up to that, easily lasting a day while more frugal users may even get close to two.
The phone comes with a choice of 16 or 32GB of storage and either way you get a microSD card slot too, so you're not likely to run short. It supports Wi-Fi, 3G, 4G LTE, NFC, Bluetooth 4.0 and even infrared, so it's one of the most well equipped phones out there.
Early thoughts
The LG G Pro 2 is a great phablet, but by essentially just up-scaling the LG G2 it also feels a bit lazy. Sure it adds Mini View, but that doesn't seem as elegant a solution to such a large screen size as Samsung's S Pen on its Galaxy Note 3, while the rear button design just doesn't work at this size point.
It's a shame because with a bit more thought this could have been the definitive phablet experience. As it is it looks destined to live in the Notes shadow, but with a good screen, powerful specs, a decent camera and long battery life it's still an impressive phone in its own right.