Apple iPad Air 2 release date, specification and price
9 Oct 2014 by Kevin Thomas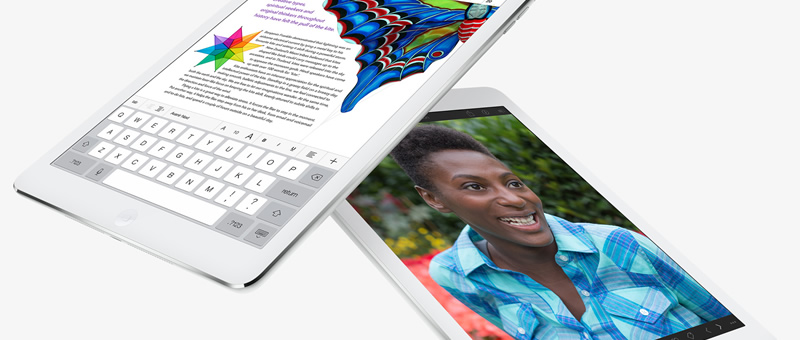 The iPad Air is probably the best tablet in the world right now so we're understandably excited at the prospect of the iPad Air 2. On the other hand Apple will have its work cut out in making any meaningful improvements to its already near-perfect slate.

Whether the Cupertino company will be up to the challenge remains to be seen, but read on to get some idea of what we might be in for, along with when it might be available and what it might cost.

Release date
It looks like we might now have an announcement date for the iPad Air 2 and that date is October the 16th, according to Re/Code's sources. Previously we'd heard it might be coming on October the 21st, so that's also still a possibility, but we reckon the 16th is more likely and either way we should see an announcement this month. Though it may not actually hit store shelves until November, given that the original iPad Air didn't.

Specification

So far there haven't been many leaks regarding the specs of the iPad Air 2, but by the sounds of things it won't be dramatically different from the iPad Air.

Sources speaking to ETNewsclaimed that the slate would be in line for a new A8 processor, which seems very likely now that the A8 has arrived in the iPhone 6. The A8 chip is more focused on improving efficiency and battery life than power, though it does that too. That's fine with us, the iPad Air is already plenty powerful and a longer battery life is always useful.

The same sources claimed that the iPad Air 2 will keep the same 9.7 inch 2048 x 1536 display as its predecessors, but that its main camera will be boosted to 8 megapixels and its front facing camera will be increased to 1.5 megapixels.
That's about all we've heard on the camera front, but a leaked case image shows an extra hole, which could be for a flash.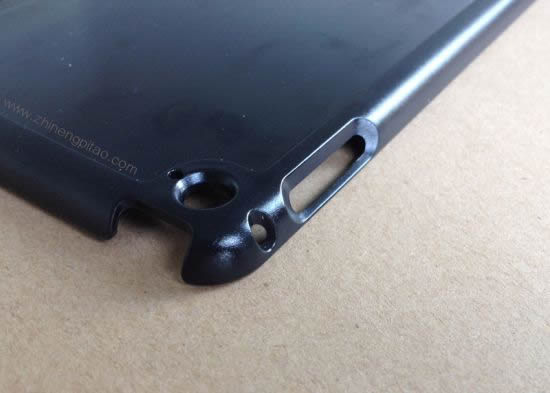 It's possible that the iPad Air 2 will pack twice as much RAM as its predecessor, at least according to Taiwan's TechNews, which claims we'll see 2GB. That would be quite a boost, but given that the iPhone 6 stuck with 1GB we're not convinced it will happen.
Design
A series of images purportedly showing the slate have also emerged on nowhereelse.fr. Going by them it looks like the iPad Air 2 will have a very similar design to the iPad Air, however the design of the buttons has changed slightly and it appears to have Touch ID baked into the home button.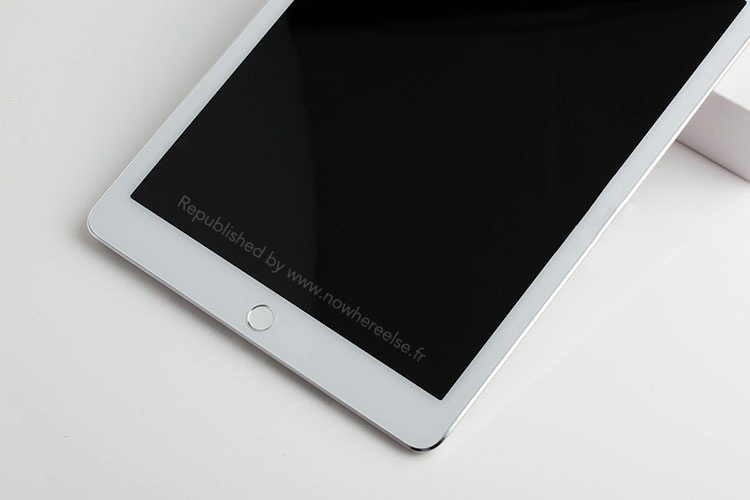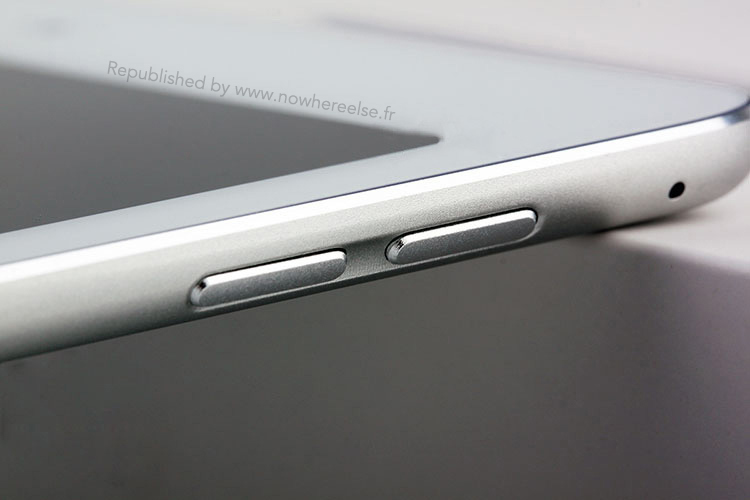 Since then an image has been tweeted by a nowhereelse.fr staffer again highlighting what appears to be Touch ID in the home button.

Some mock ups of the iPad Air 2 have also appeared on ASCII Plus alongside an original iPad Air and while it's questionable how legitimate these are there are some interesting features. For one thing the new slate appears a little slimmer than the 7.5mm thin iPad Air.
This is looking likely, as according to supply chain sources speaking to DigiTimes the iPad Air 2 will have a thinner frame, while The Michael Report claims that the screen itself will be up to 0.5mm thinner, so the iPad Air 2 could potentially be just 7.0mm thick, or maybe even slimmer.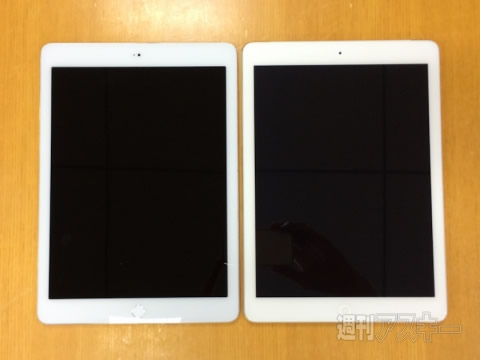 One of the images also shows that there's no slide switch on the side of the iPad Air 2. On the iPad Air this can be used as a quick way to either mute the device or lock the rotation of the screen and it seems an odd thing to get rid of, but with Control Centre making it easier to quickly do things like that maybe Apple doesn't feel the need for it any more.
Yet another leak, this time from Weibo, shows what is supposedly the iPad Air 2's back cover. It looks a lot like the cover of the original iPad Air but with a few minor differences. For one thing the volume buttons appear not to stick out and the look of the speaker grilles is slightly different.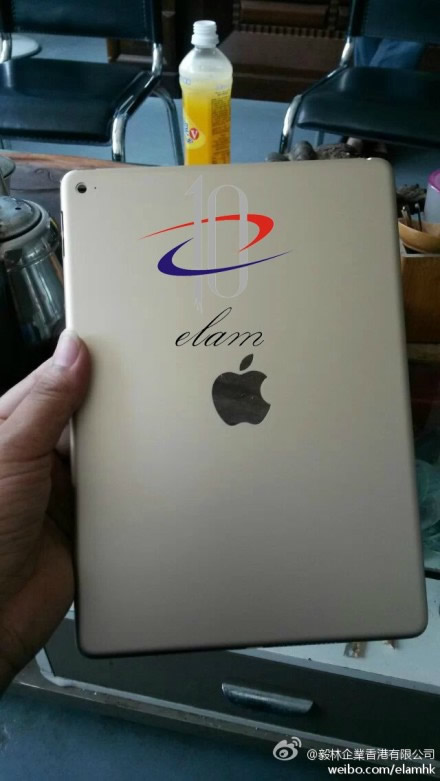 Moving away from images, sources have told Bloombergthat the iPad Air 2 will have a new anti-glare coating on the screen, which could make it less reflective and easier to read, particularly in bright sunlight. Bloomberg's sources have since revealed that it will apparently come in a new gold colour, as well as silver and grey.

There's also talk from China Times that not only will the Touch ID sensor be making a return, but that it will be getting a little bit better, thanks to a more durable sensor module.
Touch ID
There's also talk from China Times that not only will the Touch ID sensor be making its way to the new iPad, but that it will be getting a little bit better, thanks to a more durable sensor module.
It's now looking very likely that Touch ID will be included because as well as evidence of it appearing in some of the above images there's also been a reference to it found in the iOS 8.1 beta code, which also mentions Apple Pay on the iPad.

Price

There's no word on what the iPad Air 2 will sell for yet but it's likely to be at least as expensive as previous models in the line, so expect it to cost at least £400 for a 16GB Wi-Fi only model, with prices going up dramatically for more storage or for 3G and 4G support.