Boost Your Home's Mobile Reception With Three Home Signal
1 Oct 2012 by Simon Thomas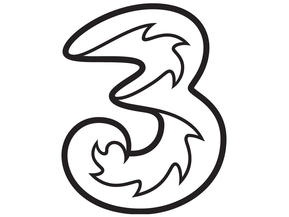 Three customers with a bad signal in their house will be glad to hear that Three are offering a solution , it's called Home Signal.
A Home Signal box can boost your mobile indoor signals - using Femtocell technology - by connecting to your home broadband router. The box itself works up to a range of around 15 metres and will use around 37MB of your home-broadband's data a month.
You can use up to four device at once on Home Signal and register a maximum of 32 smartphones with Home Signal. Only 3G smartphones are supported and and before a smartphone can be used it needs to be registered with the box.
Three customers currently affected by bad signal can get a free box by calling Three's customer service. (0800 358 9048). If Three accept your case you'll need to provide the address where you'll use the service and then they'll send out your Home Signal box.
Three have some amazing mobile deals and those with a bad home-broadband signal should defiantly checkout some of the offers available.
You can visit the Three online store by clicking here. Or call free on 0800 358 9048.