LG G3 S vs LG G3: What are the differences?
21 Jul 2014 by Kevin Thomas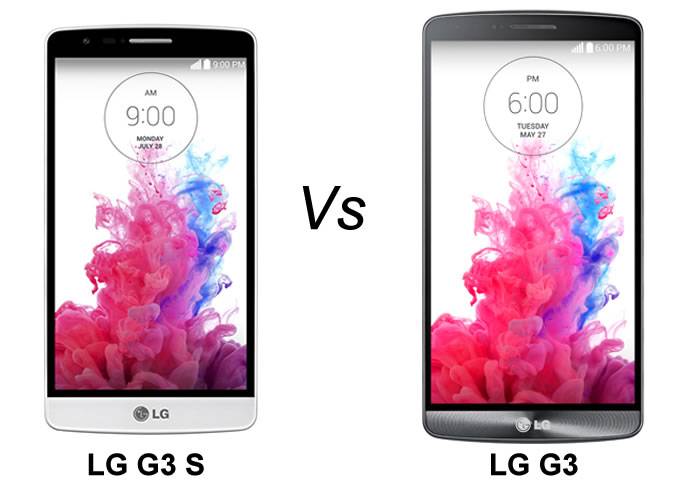 The LG G3 is undoubtedly a great phone, but it's not for everyone, it's big and expensive for one thing. That's where the LG G3 S (or LG G3 Beat) comes in, as it's slightly smaller and a little less expensive. What else has changed? Read on to find out.

LG G3 S vs LG G3 – Build

The LG G3 S shares the design of the LG G3. Both have slightly curved backs, with a convincing metallic effect and the same overall look and shape. The difference comes in the size and weight of the two handsets.

The LG G3 S is 137.7 x 69.6 x 10.3mm and 134g, while the LG G3 is 146.3 x 74.6 x 8.9mm and 149g. So as often happens when a phone is shrunk down, the LG G3 S is chunkier than its full size friend, but it's otherwise smaller and lighter.

Not that small though, this is far from being a mini handset, coming in at roughly the same size as the LG G2. But the size difference between it and the G3 is enough to make one-handed operation easier and to allow it to slip into a larger number of bags and pockets.

LG G3 S vs LG G3 - Display

The LG G3 S has a 5.0 inch IPS LCD 720 x 1280 display with a pixel density of 294 pixels per inch, which isn't a bad resolution at all but it's distinctly mid-range.

The LG G3 has a 5.5 inch True HD IPS+ LCD 1440 x 2560 display with a pixel density of 534 pixels per inch. So despite being substantially bigger it's still got a far higher pixel density thanks to its impressive QHD resolution. Indeed its screen is one of its biggest selling points and it's far and away better than the LG G3 S here.

The only thing the S potentially has going for it is that it's a more manageable size. 5.5 inches is great for some people, but plenty of others would likely prefer something smaller.

LG G3 S vs LG G3 - Power

There are some big differences in power between the two handsets too. The LG G3 S has a 1.2GHz quad-core Snapdragon 400 processor and 1GB of RAM, while the LG G3 has a 2.5GHz quad-core Snapdragon 801 processor and 2GB of RAM.

So the LG G3 has a far better processor, a far higher clock speed and twice as much RAM. It's a truly top-end phone, while the G3 S is, again, mid-range. It should still have enough power to perform well enough but it's not going to be storming the benchmarks.

LG G3 S vs LG G3 - Camera

The cameras are different as well, but not as different as you might think. The LG G3 S has an 8 megapixel main snapper with an LED flash, a 1.3 megapixel front facing camera and can shoot 1080p video at 30fps. While the LG G3 has a 13 megapixel camera with adual-LED flash and optical image stabilisation, a 2.1 megapixel front facing camera and can shoot 2160p video at 30fps.
Ok, that's quite a big difference. The LG G3 has more megapixels in both its front and rears snappers, a more powerful flash with superior colour reproduction, optical image stabilisation which reduces the effects of camera shake and improves its low light performance and it can shoot higher quality video.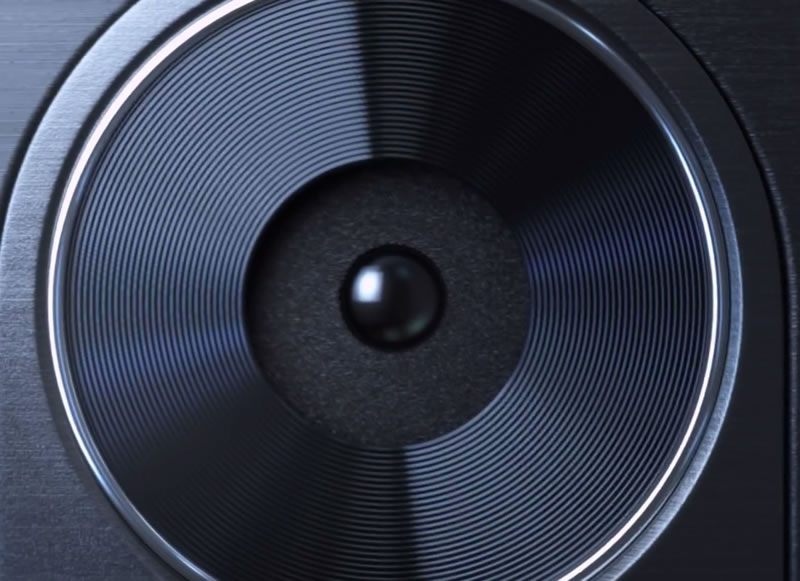 But arguably the most exciting of the LG G3's camera features is retained by the LG G3 S. Specifically its laser autofocus, which allows it to focus on things in just 276ms, so you'll be able to fire off photos faster than on pretty much any other smartphone camera.

LG G3 S vs LG G3 – Battery life, memory and connectivity

With its large 3000 mAh juice pack the LG G3 has pretty good battery life. It's not quite as good as some other top end phones or indeed as the LG G2, and you can probably blame the ridiculously high resolution screen for that, but it's well above average.

The LG G3 S has a smaller 2540 mAh battery, but given that it's also less powerful and has a smaller, lower resolution screen we'd expect the battery life to hold up well. We haven't had a chance to put it through its paces yet but we'd be surprised if it didn't at least match the LG G3 for longevity.

The LG G3 S comes with just 8GB of built in storage, but it does also include a microSD card slot with support for cards of up to 64GB. The LG G3 has twice as much internal memory at 16GB and it also supports microSD cards of twice the size at 128GB, so there's a lot more storage there overall.

There's not much difference when it comes to connectivity. The LG G3 S supports Wi-Fi, 3G, 4G LTE, Bluetooth 4.0 and NFC, while the LG G3 supports all of the above as well as having an IR blaster.

LG G3 S vs LG G3 - Conclusion

The LG G3 is obviously a better phone than the LG G3 S, that was never in question, but that doesn't mean the G3 S is a bad handset. Its build quality is every bit as good, its battery life is likely to be similar and it inherits the G3's laser autofocus.

But its camera is a lot worse overall, it's also substantially less powerful and it has a much lower resolution screen. The screen is smaller too, but that's not necessarily a bad thing, indeed for many people that will be a positive, it just depends on what you want.

All in all the LG G3 S looks like a solid mid-range phone, which should be able to compete well with the HTC One Mini 2 and the Samsung Galaxy S5 Mini, though it's nowhere near as small as either of those two.

While the LG G3 is a top class handset which deserves to be mentioned in the same breath as the Samsung Galaxy S5 and the HTC One M8. While LG hasn't announced the price of the LG G3 S yet we'd wager that it will probably be around £350, making it around £100 cheaper than the LG G3.