Orange Release Glastonbury Navigation Application
24 Jun 2010 by Simon Thomas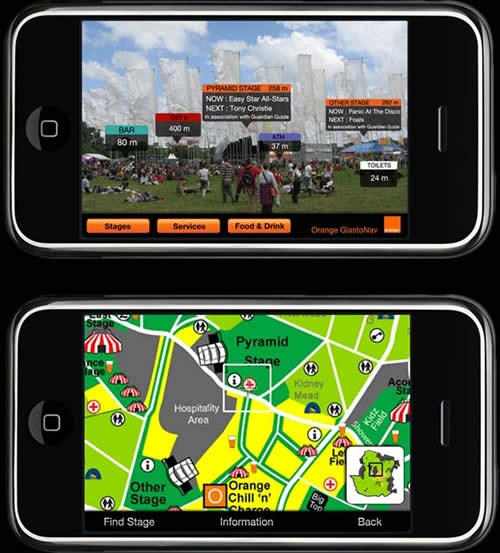 Orange has released an application that will help festival attendees navigate around Glastonbury.
The application, called GlastoNav, has launched just in time for the festival which starts today.
GlastoNav enables you to view an interactive map of Glastonbury zoom into areas of interest.
You can also easily find points of interest such as cash machines, bars and toilets. The software will display a distance counter so you can be sure your not going the wrong way, which does seem to happen surprisingly often when under the influence.
Additionally, the application features full stage listings which are brought to you by the Guardian. The software also chooses an artist of the day , which is provided by Q Magazine. A bar guide is also present so you know exactly what time you can get more beer !
Additionally, you can mark the location of your tent so that you never get lost trying to find where you pitched it.
The iPhone version isn't ready for download yet, but will feature interactive 2D and 3D augmented reality maps.
You can download the application by texting GLASTO to 65101.