Sony Xperia Z2: Five great features you should know about
13 Mar 2014 by Simon Thomas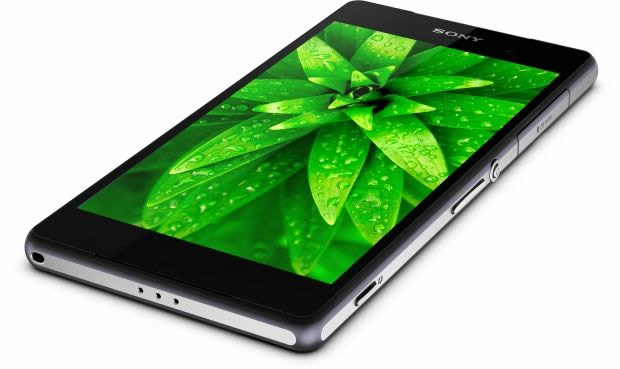 The Sony Xperia Z2 has officially been unveiled and will begin shipping in the UK at the start of April. It's a high-end Android smartphone with a premium design, a power-packed specification and a great feature set.
But there are a whole host of great Android smartphones on the market, so what makes Sony's Xperia Z2 stand out from the crowd?
We look at a selection of the best features of Sony's new flagship mobile that set it apart from its rivals. Including its stunning display, waterproof design, 4K video recording, music playback and its Playstation Mobile compatibility.
First Live Colour LED smartphone
The Sony Xperia Z2 has a stunning 5.2-inch TRILUMINOS 1080p display and is the first smartphone to feature Live Colour LED. That enables it to deliver deeper and brighter colours that are closer to the true colours of the source.
Viewing angles on the IPS display are superb, while X-Reality for mobile ensures images are incredibly crisp and free of noise by optimising images on-the-fly - including fast-moving video and games.
The Sony Xperia Z2 integrates all the latest display technology and delivers a viewing experience you won't forget.
4K Video Recording
Sony have included a fantastic 20.7 mega-pixel camera inside the Xperia Z2, which is capable of recording 4K (or UltraHD) videos.
4K video is four times as sharp as full HD (or 1080p) - meaning it shoots at a resolution of 3840 x 2160 pixels. Videos will be perfect every-time thanks to 'SteadyShot', which compensates for your movement and you can even produce slow motion videos with 'TimeShift'.
Thanks to the smartphones waterproof design you can also record videos underwater. So not only do get support for the sharpest video standard in the world, but you can capture precious moments when submerged!
Stereo speakers and Digital noise cancellation
Music playback is a very important part of modern smartphones and Sony have pulled out all the stops with the Xperia Z2. They've included dual stereo speakers that offer dynamic sound. And ClearAudio+ technologies automatically optimise the audio quality.
Listening to music privately on the move has never been better thanks to the inclusion of Digital Noise Cancellation. When used with Sony's MDR-NC31EM headphone it reduces 98% per cent of ambient noise resulting in a clear, noise-free sound - perfect for crowded train journeys.
The Xperia Z2 delivers legendary sound incorporating everything Sony have learnt with their Walkman range in the last 30 years.
Waterproof and dust-resistant
The Xperia Z2 has an all-glass design which is waterproof and resistant to dust. It's IP55/IP58 certified meaning that it can be submerged in fresh water for up to 30 minutes at a depth up to 1.5m and is fully protected against the tiniest dust particles.
Just make sure you've closed all the smartphones ports before taking it for a swim.
Playstation Mobile
Like of all Sony's recent smartphones the Xperia Z2 is 'Playstation Certified' meaning you can play exclusive games optimised for Sony Mobile devices.
Even more impressively, it can also be hooked up wirelessely to a Playstation 3 DualShock controller. There are a whole host of games available with controller support including Max Payne, GTA 3 and many more.
As if that wasn't enough you can also hookup Sony's smartphone to your home TV with an MHL adapter (over HDMI) taking your mobile gaming experience to the big-screen.
Those looking for a smartphone for gaming should look no further than Sony's Xperia Z2.
We'll be posting our Sony Xperia Z2 review very soon.