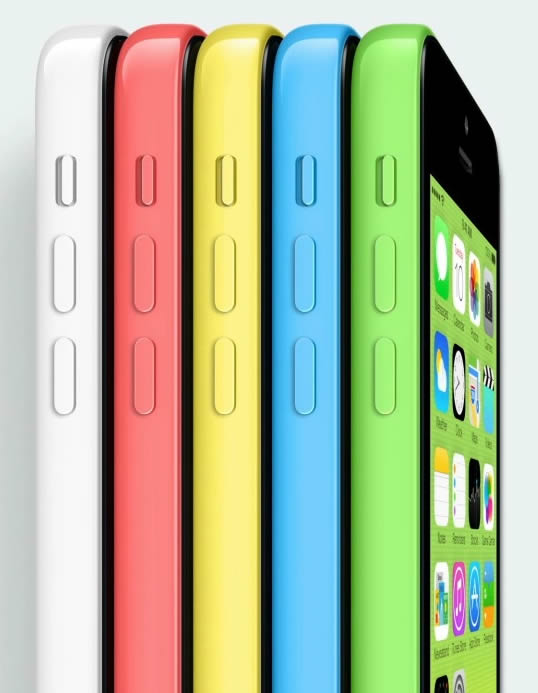 The iPhone 5C is quite a surprise, coming from a company which traditionally creates premium, high end products. It makes sense though as there's a lot of money to be made in the mid-range smartphone market. The question is can the iPhone 5C really compete?
Design
The most immediately obvious thing about the iPhone 5C is that it doesn't look much at all like an iPhone. While other recent handsets in the range have metal shells, the iPhone 5C is made from plastic and while other iPhone's tend to be classily understated the iPhone 5C comes in a range of garish colours, including green, yellow, white, blue and pink.
It doesn't necessarily look bad but it definitely looks cheaper and is also stepping on the toes of the Lumia range a little.
However it is at least around the same size and shape as other iPhone handsets. At 124.4 x 59.2 x 9mm it's both quite small and quite slim but at 132g it still has a little bit of weight to it.
Performance
The iPhone 5C has a 1.3 GHz dual-core Apple A6 32 bit processor and 1GB of RAM. That's a long way short of the 64 bit A7 processor in the iPhone 5S or the quad-core processors in a lot of Android phones, but for a mid-range handset it's not bad at all and while it might struggle with some recent games and other demanding tasks it handles things like web browsing absolutely fine.
In fact speaking of web browsing, the iPhone 5C also supports 4G LTE, so if you have a 4G SIM card and contract you can experience lightning fast speeds even when away from a Wi-Fi connection.
Display
The iPhone 5C has a 4 inch 640 x 1136 IPS LCD Retina display with a pixel density of 326 ppi, which makes it identical to the screen on the flagship iPhone 5S. That's seriously impressive for a phone which costs significantly less.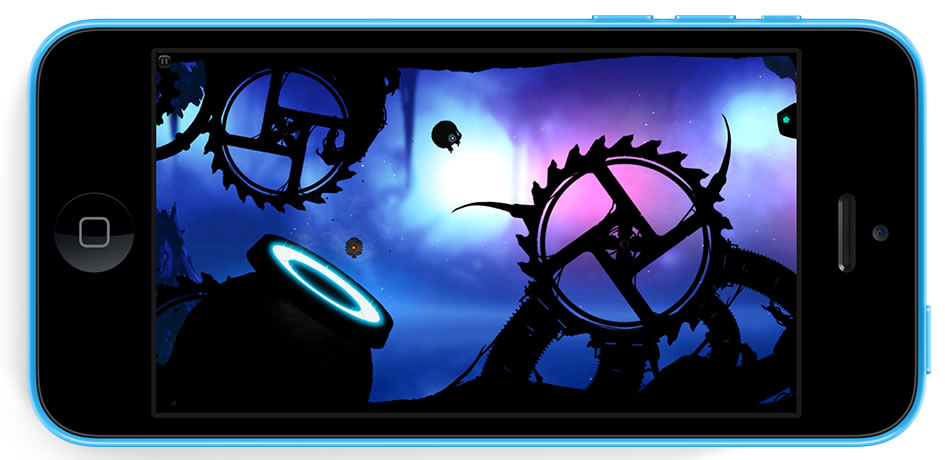 The actual size of 4 inches wont suit everyone and nor will the widescreen aspect ratio, but then if those things don't suit you no other recent iPhone will either.
In any case it's a great screen, with crisp images and natural colour reproduction.
Camera
The camera on the iPhone 5C is 8 megapixels, which is fairly standard for a mid-range phone. It has an LED flash, can shoot 1080p video at 30fps and has a 1.2 megapixel secondary camera on the front.
It's pretty solid all round, but don't be fooled into thinking it's as good as the camera on the iPhone 5S, as despite both having 8 megapixel sensors the camera on the iPhone 5S has a lot more going on behind the scenes.
Other features
One of the biggest selling points of the iPhone 5C and indeed any recent iPhone is the inclusion of Siri. In case you don't know, Siri is essentially a voice activated personal assistant, which can launch apps, call contacts, put things in your calendar and search the web to answer any questions.
It works remarkably well and is sometimes genuinely faster than doing these things by hand. Talking to and being talked to by your phone is definitely an acquired taste but it can certainly be useful.
The iPhone 5C has a choice of 16 or 32GB of built in storage and like every other Apple product there's no micro SD card slot, so that's all you get. It supports Wi-Fi, 3G, 4G LTE and Bluetooth 4.0; however there's no NFC or infrared.
It has a 1510 mAh battery which promises up to 250 hours of standby time, up to 10 hours of talk time or up to 40 hours of music, which isn't bad but isn't great either.
Conclusion
All in all the iPhone 5C is a pretty impressive phone. It has a top flight screen and solid specs, plus it's one of the more affordable ways to get your hands on iOS 7 and Siri. However it's not that affordable as it starts at around £469, for which you could get basically any top end Android or Windows Phone handset. So it's not exactly great value for money, but it's still a good phone and if you've got your heart set on an iPhone then this is a good entry point.