Best SIM Only deals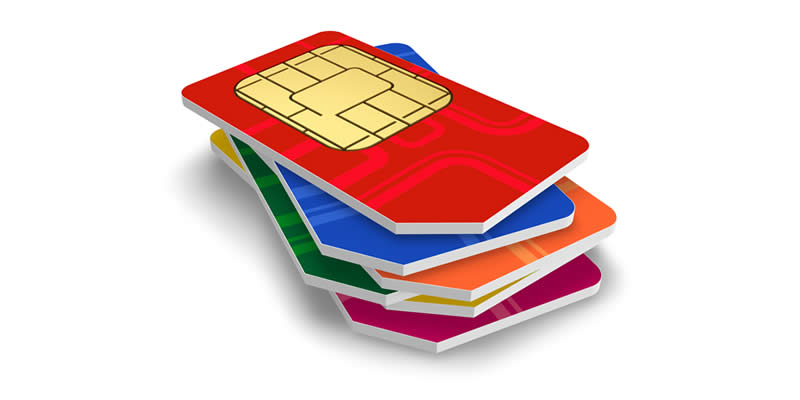 A SIM Only deal is a great way to save money on your phone contract and not get locked into another lengthy 24-month contract.
When you come to the end of a contract, savings of hundreds of pounds can be made by switching to a SIM Only deal, because a significant portion of the cost of the original contract was to pay for the phone itself.
When switching to a SIM Only deal you can still keep your existing number and on most networks you can choose between a 12-month or 1-month rolling plan for more flexibility.
Choosing the best deal
There is a lot to consider when choosing the best SIM Only deal, including select the right monthly allowances, contract duration, network and plan type.
Read on to find out more about the considerations when choosing a new SIM Only deal.
How much data, minutes and texts you need per month
Choosing the right bundle of data, minutes and texts is important so you don't pay for more than you need to.
You can find out how much data you need by reviewing old bills to see how much you have been using each month. If you don't have a bill history to review then it's always best to be conservative as you can generally move up to a higher plan at any time without penalty.
Another option is to begin on a 1-month plan to discover how much you need and then switch to a 12-month plan later.
Light users
Light users are those who use their phone for web browsing and social networking relatively often, but don't generally stream music or videos.
We've picked out a deal on Three that bags you 500MB of data, 200 minutes and unlimited texts for £5 a month. That's enough to browse around 400 web pages per month and spend a good few hours on social networks. You also benefit from free rewards from Three with Wuntu, including cinema tickets and much more.
Note that this is on Three's Essential Plan, which doesn't include free roaming beyond Europe, or tethering.
Recommended Deal

500MB data

200 mins

Unlimited texts

£5 per month
Medium users
Medium users spend quite lot of time browsing the internet and social networks, as well as downloading a lot of applications. They also stream music and videos from time to time, but not frequently and not feature-length movies in high-quality.
We've picked out Three's £10 deal which comes with 4GB of data, unlimited minutes and texts. That's enough data to browse for a couple of hours a day and stream a couple of music tracks and medium quality videos a day. As with the plan above, this is an Essential Plan.
Recommended Deal

4GB data

Unlimited mins

Unlimited texts

£10 per month
Heavy users
Heavy data users spend significant time streaming videos, music and browsing the internet every day. They might also download email attachments frequently or tether data to other devices in their home.
For users who have high data requirements we'd recommend Three's £13 a month plan with 12GB of data, unlimited minutes and texts. This is an Advanced Plan, so tethering is included and you can stream Apple music, Netflix, SoundCloud, Deezer and TVPlayer without it coming out of your data or tethering allowance.
You can also roam beyond Europe in countries like the US and Australia at no extra cost.
Recommended Deal

12GB data

Unlimited mins

Unlimited texts

£13 per month
Extreme users
Very high data users who stream a lot of high-definition video, tether a lot of data to other devices and download a lot might want to consider an unlimited data plan.
Three is the only network to offer unlimited data with no speed restrictions. Tethering is included (up to 30GB per month), as is Go Binge, so tethering on Apple Music, Netflix, Deezer, SoundCloud and TVPlayer won't be come out of your tethering allowance.
Recommended Deal

Unlimited data

Unlimited mins

Unlimited texts

£28 per month
12-month or 1-month rolling contracts
12-month plans generally offer better value than 1-month plans, so if you are looking for the cheapest deal then 12-month plans are the way to go.
1-month rolling contracts offer great flexibility as they can be cancelled at any time, while still offering better value than a Pay As You Go deal.
Plan benefits
Different networks' plans come with different perks or benefits, so it's important to consider them when choosing a deal.
SIM Plan benefits compared by network

Tethering

Roaming

Spending Caps

Unlimited Data

Data Rollover

No Credit Check

EE

✔

✔

✖

✖

✖

✖

Three

✔

✔

✖

✔

✖

✖

O2

✔

✔

✖

✖

✖

✖

Vodafone

✔

✔

✖

✖

✖

✖

iD Mobile

✖

✔

✔

✖

✔

✖

BT Mobile

✔

✔

✔

✖

✖

✖

Freedom Pop

✔

✔

✖

✖

✔

✖

Giffgaff

✔

✔

✔

✔

✖

✔

Plusnet Mobile

✔

✔

✔

✖

✖

✖

Lebara Mobile

✖

✔

✖

✖

✖

✔

Smarty

✔

✖

✖

✖

✖

✔

Sky Mobile

✔

✔

✖

✖

✔

✖

TalkTalk

✔

✔

✖

✖

✖

✖

Tesco Mobile

✔

✔

✔

✖

✖

✖

Virgin Mobile

✖

✔

✖

✖

✔

✖
Tethering - Enables you to share data to other Wi-Fi devices over a personal Wi-Fi hotspot.
Data Rollover - Unused data from one month will rollover to the next month enabling you to build up a reserve of data for when you need it.
Roaming - The ability to use your phone to browse the internet and make and receive calls and texts to UK numbers when abroad.
Spending Caps - A spending cap enables you to ensure you don't go over allowances to avoid a shock bill. It's especially useful for parents who buy contracts for their children.
Unlimited Data - With an unlimited (or all-you-can-eat) data plan you never have to worry about how much data you are using ever again.
No Credit Check - Some networks don't run credit checks on their SIM plans, making them great for those with poor credit.
Additionally, a lot of networks have their own unique benefits which can often be very appealing. For example, Three has Go Binge, which enables you to stream on Apple Music, Netflix and a number of other services without using up any of your data allowance.
Network specific benefits
EE

Free BT Sport app
6 months free Apple Music

Three

Go Binge - Streaming on Apple Music, Netflix, Soundcloud, TV Player and Deezer doesn't come out of your data allowance.
Wuntu - Free rewards with Wuntu app

O2

Free O2 Wi-Fi - Save data when out and about
O2 Priority - Free daily rewards with O2 Priority

Vodafone

Choose from Sky Sports Mobile TV, Now TV or Spotify Premium free with select plans

BT Mobile

Free BT Sport app
Free Wi-Fi at 5 million hotspots

Virgin Mobile

Data-free messaging on WhatsApp, Facebook Messenger and Twitter
Free WiFi at 2 million hotspots
Things to consider before placing your order
Do you need a data only SIM instead?
Those looking for a SIM card for a tablet, Mobile Wi-Fi or mobile broadband dongle require a data only (or internet) SIM. As the name suggests, they only come with bundled data and not minutes or texts.
Which sim size do you require?
There are 3 types of SIM card (Standard, Micro and Nano) and you'll need to find out which one your device uses before ordering.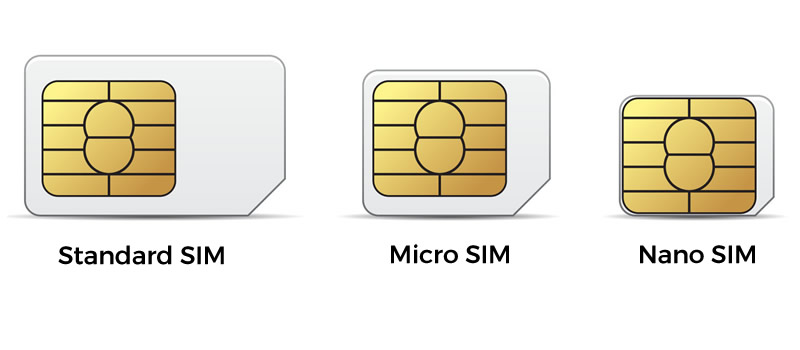 Most networks now send out a Triple (or Trio, Multi or Combi) SIM, which contains all 3 SIM sizes and you simply pop-out the size you require. If that's the case, you don't to worry about which SIM size you need.
Most modern smartphones use a Nano SIM, including Apple iPhones and the vast majority of Samsung Galaxy smartphones. However, it's always worth double checking check your manual or manufacturers website to ensure you order the right SIM card size.
Do you want to keep your number?
To keep your existing number when switching to SIM Only you'll need to request a PAC code from your existing network. By law a PAC Code must be provided immediately if requested by phone or within 2 hours if requested by text or online.
Contact Numbers to request PAC code

EE

Call 150 from an EE handset
or 07953 966 250 from any phone.

O2

Call 202 from an O2 handset
or 0344 8090202 from any phone

Three

Call 333 from an Three handset
or 0333 338 1001 from any phone.

Vodafone

Call 191 from an Vodafone handset
or 03333 040 191 from any phone.

iD Mobile

Call 7777 from an iD Mobile handset
or 0333 003 7777 from any phone.

BT Mobile

Call 150 from an BT Mobile handset
or 0800 800 150 from any phone.

Sky Mobile

Call 03300 413 000 from any phone

Tesco Mobile

Call 4455 from an Tesco Mobile handset
or 0345 301 4455 from any phone.

Asda Mobile

Call 2732 from an Asda handset
or 0800 079 2732 from any phone

Virgin Mobile

Call 789 from an Virgin handset
or 0345 6000 789 from any phone

Giffgaff

Call 43431 from an Giffgaff handset
or 0843 902 0762 from any phone
Once you have your PAC code you need to pass it on to your new network, so they can port over your number. That normally happens the next working day, and you'll still be able to receive calls through your old network until the process is complete.
Have you checked coverage?
Remember to check coverage in your area before pulling the trigger on a new SIM deal, because it's no good having bundle of data, minutes and texts if you can't access the network to use them.
However, if things don't work out you always have 14 days to return your SIM. Many networks also offer solutions to those with poor coverage, including home signal boxes and Wi-Fi calling.
Is your mobile phone unlocked?
In order to switch network, you'll need to make sure your mobile phone is unlocked so it can be used on any network. The easiest way to try a SIM on another network in your phone is by borrowing one from a friend or picking up a free SIM, or Pay As You Go SIM from a supermarket.
We've outlined the unlocking policies of the major network below, so you can find out if your phone is locked and how much it might cost to get it unlocked.
Network
Are phones locked?
Cost to unlock
Three

✖

Phones sold before January 2014 are locked

Any locked devices can be unlocked for free in store or online

EE

✔

Phones sold after September 2015 are unlocked automatically after 18 months

Phones out of contract can be unlocked for free, while those in contract can be unlocked for £8.99

Vodafone
✔
Phones can be unlocked for free online.
O2
✔
Phones can be unlocked for free online
iD Mobile
✖
Phones are all sold unlocked
Giffgaff
✖
-
BT Mobile
✖
-
Virgin Mobile

✔

Pay As You Go phones only

£15.32 to unlock a Pay As You Go phone