Unlimited data plans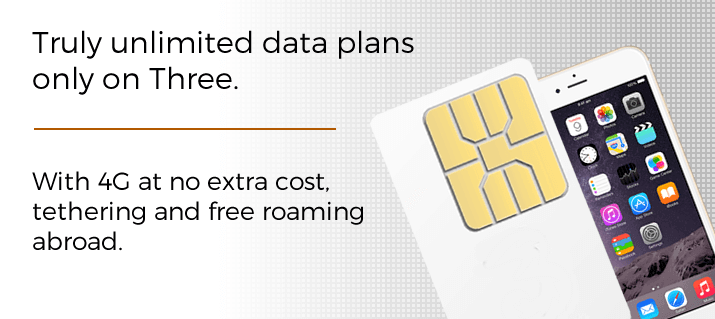 Unlimited data plans on Three give you freedom from caps and restrictions, so you can download, stream, browse the web and even play online games to your heart's content without having to worry about hitting your data limit or being charged extra.
Three is the only UK mobile network to offer truly unlimited 4G data, so if you're a heavy mobile internet user your choice is clear.
Unlimited (or all-you-can-eat) data is available on phone plans, including both Pay Monthly phone and SIM Only plans. So whether you want a phone or just a SIM card you'll be able to find an option that suits your needs.
Browse Unlimited Data Plans
All unlimited data plans come with: - Free roaming abroad - 4G at no extra cost - Free 0800 calls - Tethering included