Three HomeFi - 4G Home Broadband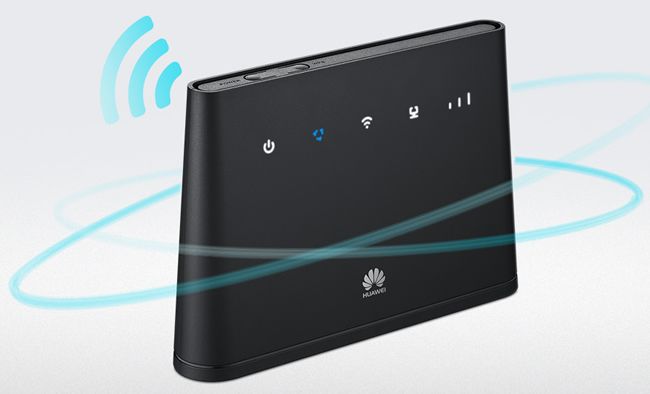 Three is about more than mobile. It's a network that knows how to handle data, and that extends to home internet as well, which is what Home-Fi addresses.
But this is no normal broadband service. It's cheap, flexible, incredibly simple to set up, and can suit users where standard broadband isn't an option, or is taking too long to get up and running.
Home-Fi is a lot of things then. For an explanation of all of them – along with how to get it and what it costs – read on below.
What is Three Home-Fi?
Home-Fi is Three's take on home internet, but it leverages the company's mobile network and uses that to connect you, rather than being cabled in.
How does it work?
Home-Fi is essentially plug and play internet. It takes the form of a small box, that you simply stick the supplied SIM card in, then plug in to a socket for instant connectivity.
It's a bit like the MiFi devices that Three has sold for years, designed to get your tablets and laptops online when you're away from a Wi-Fi network. The difference here is that rather than being a portable device that runs off a battery, the Three Home-Fi is designed to be permanently plugged in and pumping out a 4G signal.
Who is Three Home-Fi for?
As Home-Fi uses Three's 4G network it doesn't require a fixed line to work, so you can use it almost anywhere, the only real requirement is that you have electricity and can get a signal on Three.
That could make it hugely beneficial to some users. For example, if you live in a remote location that's stuck with old copper cable for wired internet connections, Three Home-Fi could be a far speedier alternative.
The fact that it's so quick and easy to set up and doesn't require an engineer to install anything means Home-Fi is also great if you have a short-term lease, are in a temporary office or are just stuck waiting for your proper broadband to get connected.
What's the hardware like?
The Three Home-Fi is actually a Huawei B311 router. This can deliver top 4G speeds of 150Mbps, so it's fast – if you've got good enough signal.
It can also broadcast internet over up to 250 metres, so there shouldn't be any spots in your home that don't have coverage with it.
How much does it cost?
Home-Fi is available on a 24-month contract with unlimited data for £22 per month. There's no upfront cost making it cheaper overall than most broadband – especially when you consider that Home-Fi has no line rental costs.
It's also available on a 12-month plan with 40GB of data for £24 per month, or with 100GB data for £30 per month. Alternatively, you can get it on a 1-month rolling contract with 40GB of data £24 per month but with a £60 upfront cost. This obviously gives you more flexibility, but at a higher initial rate.
How much data does it come with?
Currently Three Home-Fi plans are available with 10GB, 40GB, 100GB or unlimited data per month. Unlike some home broadband connections – and indeed some of Three's smartphone plans – you can't get Home-Fi with unlimited data, but the 100GB on offer should be plenty for all but the heaviest streamers and downloaders.
And all plans also include Go Binge, which means you can use Netflix, Deezer, Apple Music, Snapchat, TVPlayer and SoundCloud without it coming out of your data allowance.
Is there anything else I should be aware of?
Home-Fi can connect up to 32 wireless devices at once, so you shouldn't have any trouble getting everyone in your house online. Although designed to be a static router, as it's not wired in Home-Fi is also somewhat portable.
Three also emphasises that it's reliable, so it should deliver a consistent internet connection. It's worth being aware though that as it uses Three's network you'll be restricted to the speeds Three offers in your area, so if your house doesn't yet have Three 4G its Home-Fi service might be slower than you'd like.
On 4G though it should be plenty speedy, potentially rivalling a fairly fast home broadband connection.