Three HomeFi - 4G Home Broadband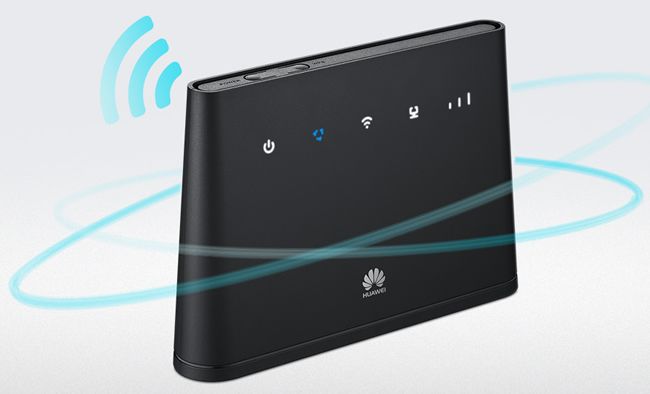 What is Three HomeFi?
The Three 4G Hub and Three 5G Hub are Three Home Broadband routers, which enable you to connect devices to the internet without the need for a landline, an engineer visit, or laying cable. As the names suggest, one supports 4G speeds and the other 5G (where coverage is available).
Plans
The Huawei HomeFi has been discontinued and replaced by the new and improved Huawei B535 (Three 4G Hub).
Currently Three 4G Hub plans are available with unlimited data per month on 1, 12 and 24-month plans. At the time of writing you can optionally get the device with an Apple TV HD, a Google Nest Audio or an Amazon Echo Show 5. This costs extra but is less than buying the devices separately. The prices above are for the Three 4G Hub on its own.
The Three 5G Hub is currently available with unlimited data on either a 24-month or 12-month plan, the prices for which can be seen in the chart above. It can also optionally be purchased with an Amazon Echo Show 5 or an Apple TV 4K.
What are the advantages of home broadband?
| | | |
| --- | --- | --- |
| ✔ No landline required | ✔ No engineer visit | ✔ Shorter contract lengths |
| ✔ Fast speeds | ✔ Portability | ✔ Truly unlimited data plans |
Traditional fixed-line broadband services require a landline which incurs an additional charge. The Three 4G Hub and Three 5G Hub have no such requirement, so you only pay for the home broadband itself.
Fixed-line broadband often requires waiting for an engineer to visit and install your broadband, which often means delays and a day off work. However, with HomeFi you can be online in a matter of minutes with the simple, easy setup with no engineer required. All you need to do insert the supplied SIM Card, plug in the router and connect your WiFi devices.
Shorter contracts lengths, or no contract at all
Fixed-line broadband often locks you into lengthy contracts, which can be unsuitable in certain situations. Whereas the Three 4G Hub is available on 1-month, 12-month, or 24-month plans, and the Three 5G Hub can be purchased on 24-month or 12-month ones.
A Three 5G Hub or 4G Hub can be used anywhere with a Three signal and a power supply, so you can take it with you wherever you go. That gives it significant advantages over fixed-line broadband, which can only be used at the installation address.
Maximum download speeds are up to 300Mbps with the Three 4G Hub or 2.33Gbps with the Three 5G Hub. That makes them potentially far faster than regular fixed-line broadband, and those speeds are more than enough for most households, even those with multiple users.
Truly unlimited data plans
Never worry about running out of data again as truly unlimited home broadband plans are available on Three and they don't have any speed caps or restrictions.
How does it work?
The Three 4G Hub and Three 5G Hub are plug and play routers that comes supplied with a SIM Card, which connects to Three's mobile network. All you do to get online is insert the SIM card and plug the Hub into a mains socket for instant connectivity, which can then be shared with up to 64 devices over Wi-Fi or using built-in ethernet ports.
They are similar to the MiFi (Mobile Wi-Fi) devices that Three has sold for years, designed to get your tablets and laptops online when you're away from a Wi-Fi network. The difference here is that rather than being a portable device that runs off a battery, Three's Hubs are designed to be permanently plugged in and pumping out a 4G or 5G signal.
What are the routers like?
Three's 4G Hub is actually a Huawei B535 router, while the Three 5G Hub is a Huawei 5G CPE Pro router. Note also that the Three 4G Hub has previously been branded as the Three HomeFi Plus.
The 4G Hub can deliver top 4G download speeds of 300Mbps, while the 5G Hub can deliver speeds of up to 2.33Gbps. Real world speeds are likely to be a lot lower, but still very high.
For upload speeds, there's up to 100Mbps on the Three 4G Hub and up to 1.25Gbps for the Three 5G Hub, but again, don't count on getting speeds quite that high in your home.
You can connect up to 64 devices simultaneously with both devices. There are also 2 Ethernet ports for those prefer a wired connection on the Three 5G Hub, while the Three 4G Hub has 4 ethernet ports.
Check out the Three 4G Hub (B535) review or Three 5G Hub (5G CPE Pro) review
Alternatives
Three doesn't currently offer any alternative 4G or 5G home broadband routers, but it used to.
Previously offered models include the Three HomeFi and the Huawei AI Cube. Beyond those, if you're sticking with Three then another option is to use a mobile broadband device, such as the following:
The Huawei 4G Plus MiFi is battery-powered, making it truly portable. It enables you to share Wi-Fi with up to 16 devices simultaneously, at speeds of up to 300Mbps. If you just want a permanent Wi-Fi connection at home then this is less ideal than a Three 4G Hub or 5G Hub, but for broadband on the move or away from home it's a great option.
Check out the Huawei 4G Plus MiFi review.