Three HomeFi - 4G Home Broadband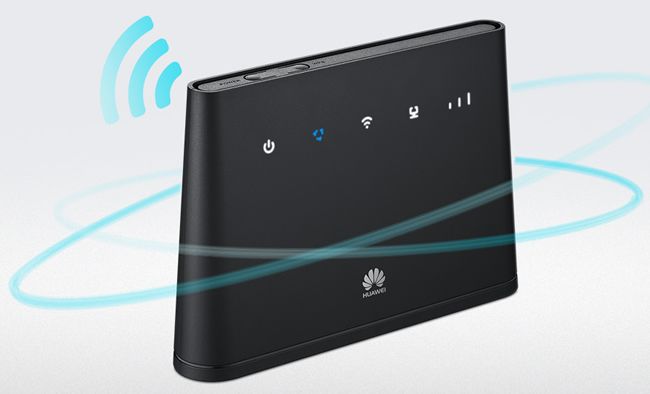 What is Three HomeFi?
HomeFi is Three's version of 4G Home Broadband, which enables you to connect up to 32 devices to the internet without the need for a landline, an engineers visit or laying cable.
How does it work?
HomeFi is a plug and play router that comes supplied with a SIM Card, which connects to Three's mobile network. All you do to get online is plug into a mains socket for instant connectivity, which can then be shared with up to 32 devices over WiFi.
It's similar to the MiFi devices that Three has sold for years, designed to get your tablets and laptops online when you're away from a Wi-Fi network. The difference here is that rather than being a portable device that runs off a battery, the Three HomeFi is designed to be permanently plugged in and pumping out a 4G signal.
What are the advantages of HomeFi?
Home Broadband has a number of unique selling points over traditional broadband.
No landline required
Traditional fixed-line broadband services require a landline which incurs an additional charge. HomeFi has no such requirement and you only pay for the home broadband itself.
No engineers visit required
Fixed-line broadband often requires waiting for an engineer to visit and install your broadband, which often means a day off work. However, with HomeFi you can be online in a matter of minutes with the simple, easy setup with no engineer required.
Portable
HomeFi can be used anywhere with Three signal and a power supply, so you can take it with you wherever you go. That gives it significant advantages over fixed-line broadband which can only be used at the installation address.
Shorter contracts, or even Pay As You Go
Fixed-line broadband often locks you into lengthy contracts, which can be unsuitable in certain situations. Whereas HomeFi is available on 1 month, 12 month, 24 month and even on Pay As You Go.
What's the router like?
Three's HomeFi is actually a Huawei B311 router. This can deliver top 4G speeds of 150Mbps, so it's fast – if you've got good enough signal.
You can connect up to 32 devices simultaneously over WIFi and it can broadcast internet over up to 250 metres over WiFi. There is also a single Ethernet port for those prefer a wired connection.
It comes with all the features you'd expect from a router, including the option to change WiFi settings, monitor connected devices and data usage.
Find out more in our HomeFi B311 review.
Plans
Pay Monthly
Currently Three Home-Fi plans are available with 40GB or unlimited data per month. And all plans also include Go Binge, which means you can use Netflix, Deezer, Apple Music, Snapchat, TVPlayer and SoundCloud without it coming out of your data allowance.
Huawei HomeFi

Unlimited data

24 month plan

£11.50 a month £23

Half price for 6 months

No upfront cost

Huawei HomeFi

Unlimited data

12 month plan

£29 upfront
Home-Fi is available on a 24-month contract with unlimited data for £22 per month. There's no upfront cost making it cheaper overall than most broadband – especially when you consider that Home-Fi has no line rental costs. It's also available on a 12-month plan with 40GB of data for £24 per month, or with 100GB data for £30 per month. Alternatively, you can get it on a 1-month rolling contract with 40GB of data £24 per month but with a £60 upfront cost. This obviously gives you more flexibility, but at a higher initial rate.
Pay As You Go
Huawei HomeFi

3GB data

Pay As You Go

Huawei HomeFi

12GB data

Pay As You Go
The Huawei HomeFi is also available on Pay As You Go plans from just £65.99, which comes pre-loaded with 3GB of data valid for 3 months. You can also bag yourself 12GB of data for £89.99, which will be valid for 12 months.
Alternatives
Huawei AI Cube
The Huawei AI Cube is another 4G Home Broadband router available on Three, but with a twist because it's also doubles as an Amazon Alexa speaker.
Find out more in our AI Cube Review.
Huawei E5573bs-322 4G Mobile Wi-Fi
The Huawei E5573bs-322 4G Mobile Wi-Fi is battery-powered making it truly portable and enables you to share WiFi with up to 10 devices simultaneously. Although, it has significantly less WiFi range than the HomeFi and AI Cube routers.
Find out more in our Huawei E5573bs-322 4G Mobile Wi-Fi review